The Parkland Dental Centre team is here to make your child's first visit to the dentist a fun one!
---
When should my child start visiting the dentist?
We recommend that you bring your child to visit the dentist at the first sign of a tooth, or on their first birthday. Bringing them in for an initial visit will help us diagnose any potential issues.
At around age three is when we ask that you start to bring them in for routine cleanings.
How can I prepare my child for the first visit to the dentist?
Make an appointment for a time that works best for your child. We recommend that you try to avoid their nap time. Request Appointment
Fill out our New Patient Form online* for your child before their visit.  New Patient Form
Remain calm and relaxed and do not convey anxiety to your child. Making the first visit seem like a "special event" may create anxiety.
Let the dentist and hygienist explain and answer your child's questions.
Do not worry if your child cries during the first visit. We have experienced that crying is perfectly normal during this time. We encourage you to remain positive and supportive.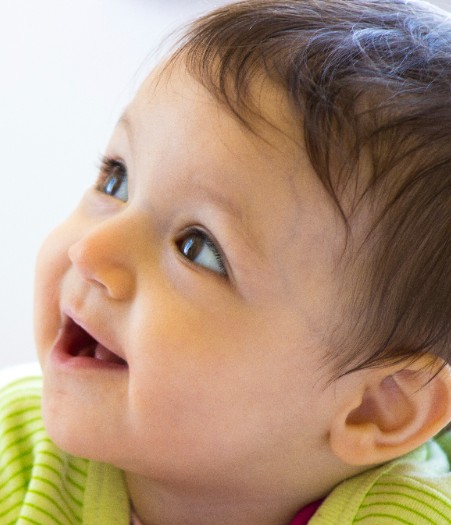 The Parkland Dental team wants to create a comfortable environment for your child. Each of our dental professionals will talk to your child in terms that your child can understand, in order to create a positive experience for your child.
*IMPORTANT: Any form submitted by email must be encrypted, to ensure it is secure. By submitting an unencrypted email form, you are consenting to an unsecured email. Alternatively, please print off the form, complete it, and bring it to our office.
Questions about our services? Ready to book an appointment?
Contact Parkland Dental in Halifax today.